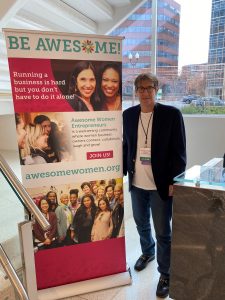 JBS Financial Services was founded in 1994 by Joseph B. Sprung, with the vision of applying economic, financial, and tax expertise along with creative and intuitive insights into virtually any business or personal situation that may  arise. In  today's chaotic economic climate, it is imperative that you have not only sound technical advice, but also sound judgment and experience. Our history of financing businesses from inception, providing independent assessments of divorce situations, innovative tax planning, compliance and direction, providing financing for intricate real estate projects and other businesses, has secured JBS Financial Services an advantageous perspective in facing the turbulent times that lie ahead.
Thinking Outside the Box
Thinking outside the box isn't just about creating solutions to problems, but seeing opportunities where others don't, and making the most of them. Crafting creative solutions to expand our business is how we came to launch our affiliated companies Never Too Late to Start, 30 Second Pitch and Joe Probono. These business ventures have given us incredible visions and opened the door to more creative opportunities. Our Founder Joseph Sprung has kicked off the Never Too Late podcast series sharing stories of everyday people who prove it is never too late to start any journey! He has also made his debut as executive producer of the independent movie "What She Said." Being a part of these various industries has exposed us to greater ways of thinking and executing that allow us to serve our clients even better.
Our dedication has been rewarded by our long-standing relationships and our illustrious client list, which includes:
– A Nobel Prize winner 
 – A National Football League Hall of Fame and Super Bowl winning coach
– Movie producers, authors and artists
– A former Vice Chairman of the Federal Reserve
– Fortune 500 Founders
– Accounting firms and Certified Public Accountants
– Investment bankers
– Entrepreneurs and Start ups
– Leaders in medicine and healthcare
– Prominent law firms and attorneys
– Real estate and service-related businesses
– Non-profit organizations 
– Technology sector professionals and experts 
Many of these individuals have been with us from their beginning. We take much pride in their success and they are an integral part of the JBS Financial Family. We look forward to making you part of this family and to assist you in achieving your goals.